this friday is all about boots. this winter i have become obsessed with boots. (it started out with my ugg boots years ago and now it's all i want for winter). 
i have a pair of alfani black boots that i live in. literally. after becoming obsessed with leggings this year, i throw on a pair of leggings and my black boots almost all the time. it is so comfy and yet i feel put together. 
i want to increase my boot collection. i would like all of these sent to me asap.
black buckle boots
justin women's cowboy boots 
i have a pair that i wear for horseback riding. i would like this pair to wear with a pair of jeans for everyday wear. my boots now smell like a barn. 
gray suede boots
uggs
boots = lovely
and while on the topic, as i was searching for boots i came across these booties. precious. i would like to rock these with a dress. please and thank you.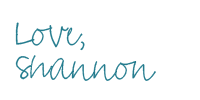 i searched for all of these boots in google images. therefore, i don't know all of the brands. my apologies but if you know...do share!