it is common knowledge by now that i love to have my nails painted. it's pretty rare that i don't have polish on. i just think it adds a little pretty-ness to your hands.

when it gets all cold and wintery outside, i love to paint my nails dark. i know some of you girls didn't jump on the black nail polish trend a few years ago. i did but discovered that instead of black, i like the deep purples and dark navy blues instead. i have 3 favorites that i pretty much rotate from november to march.

OPI Light My Sapphire
OPI Russian Navy
OPI Lincoln Park After Midnight


have you girls tried any dark nail polish? have any favorites?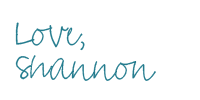 pictured above is Russian Navy.