our weekend in kentucky was absolutely perfect. i felt like we were running around all weekend long. from my parents house, down to lexington, visiting friends all over and squeezing in as much hangout time with my loved ones as possible.
let's go over my little list of things i wanted to do while there, shall we?
*spend some time with my family. it was wonderful. i love them so much.
*see my kitty, milo.
*meet baby james and spend time with cory.
look at that little belly. he is so tiny.
*visit with my besties. and visit i did. a lot. and it makes me miss them that much. absolutely blessed i tell ya.
*hold baby silas and hug angie.
angie...i adore this picture with all my heart. and i love his little plaid shorts.
*eat pazzos. (delicious pizza place. be jealous.) i even ate it with some besties. doesn't get better than that.
*a little trip to forever 21. forever 21? check. my first trip ever to H&M? check. both very successful.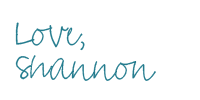 and thank you for all the comments about my job. i am very excited and can't wait to share more with y'all.