i was inspired to do a weekly feature post from my friend jen. she does 'that's amore monday' and i look forward to it all the time. i have been racking my brain to figure out what i wanted to call it. i wanted it to be something with 'lovely'. it's one of my favorite words. (other favorite words include silhouette, vintage, and sparkle but that is beside the point)

Now I had to pick a day. I didn't want to do Monday and steal Jen's thunder. Not that it matters but I just thought I would pick a different day. I don't blog on the weekends that much if I'm busy and I want it to be a weekly post. Then I decided on Friday. Ahhh...Friday. I think pretty much everyone loves you. You mark the beginning of the weekend. So that was that. "Lovely Friday". I hope the phrase makes everyone smile.

So lovely fridays will feature some of the things that i think make this life of mine just a little lovelier. It can be anything. From movies to pictures, to places and things.

Up first? Fabric. I love fancy fabric. I can't wait to someday be able to re-upholster an old chair or couch with some wonderful fabric. Or make my own pillows or window treatments with fabrics that make me weak in the knees.

Some lovely fabrics...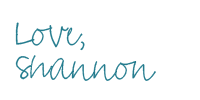 all fabrics linked to their owners (or i should say...where i found them)