the end of august means back to school for a lot of my friends and the start of college for my little sister. i love back to school time...kind of. now that i think about it, there is really only one reason why i like back to school time. that would be shopping for school supplies. oh how i love getting new pencils and pens, notebooks and especially a new planner!

even though i am not in school any longer (i don't miss it at all), doesn't mean i can't go get some "school supplies". and by "school supplies" i mean...

some brand new sharpie pens,



a sweet new calendar



and my favorite, a new planner ready to hold all of my plans for the year



maybe they are no longer school supplies for me. Maybe i can call them "new job" supplies. that's right...on friday i got a job offer in greenville. starts in september. the Lord is so good and faithful! so i think that calls for a celebration...with sharpies, a calendar and a planner.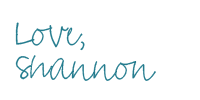 photos above from flickr and etsy. linked to owners.