I am blogging from kentucky today. i am so excited to be home for the next few days! A and I have come up for a wedding this weekend. He is staying until Sunday and I get to stay until Wednesday (oh so lucky!).
Plans for this weekend include...
-attend the wedding (which will include lots of dancing till my hearts content)
-hanging out with all of my besties
-helping my sister move into the dorm
-drinking some Ale-8 (a wonderful kentucky beverage)
-enjoying a wonderful weekend in Kentucky
A and I will also get to stay with one of above mentioned besties,
Rachel
and her sweet hubby. They have a little piece of my heart and I am so excited to spend time with them. Also, they have a pup (my sweet stella). I call her my niece. She really loves me the most and they just got her before I could get my hands on her. (just kidding Rach). But seriously...I love that sweet pup.
I'll be back soon with some pictures (while I am there I am going to try to find my missing camera cord). Everyone enjoy the weekend. I will try to blog if I have the time!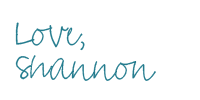 above picture is triangle park in downtown lexington. so pretty!
photo linked to owner.