so my first week in South Carolina has come and gone. It was definitely hard. SUPER hard. still have no job and no permanent place to stay. it can be extremely frustrating, aggravating, stressing (insert any adjective for difficult here). but I feel like this past week the Lord has taught me a lot of things. A lot. So i thought I would share a little...

1.) He is ENOUGH. He is all I need. I am a very selfish person. I think we all are in our own ways. I would love it if my plans and timelines worked themselves out perfectly. They rarely do. Because they are MY plans and MY timelines. I have learned this the hard way because, like I said, I am selfish (and admittingly stubborn too). This past week, I have really learned what it looks like to completely trust in the Lord. So many things have yet to work themselves out here is SC. But I completely believe that the Lord is at work and has it all planned out for me. I need to continue to surrender my stubborn ways to him and let him work through my life.

2.) He is my ONLY. Don't get me wrong...I love my family and friends and A more than anything. But I have learned this past week that the Lord needs to become and remain my one and only. He needs to be the one I go to first. I am slowly learning...

Two very big teachings in the past week. All while trying to settle here in SC. I have learned to just give it all up to the Lord. He will bless me with a place to live, a job and friends in SC. I just need to put 100% of my faith in Him and have no doubts that His plans are bigger and better than my own.

I hope that all makes sense. I thought my family and friends would like a little update on my life. (ahem...spiritual life) I still feel stressed a lot but I have complete faith in my Father.

That is all for now. Had a great past few days with a bestie from Kentucky. Will post all the details on that soon!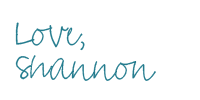 above image...dev null