here is a little random list of things that i wanted to blog about right now. all unrelated but all worth sharing.

1. Today was a rainy and gray day here in SC. I wanted to crawl into bed all day long. I got to fall asleep on A's bed for about 20 minutes while he was packing for the weekend. Then I was abruptly woken up. Dang it. I still love him though...

A rainy day calls for soup and the only thing on my heart was some broccoli cheddar soup from Panera. It was worth the 15 minute drive.



2. This weekend, A and I will be taking a little trip up to NC. We are training at the Young Life camp that we love so much. We will get to see some great friends, eat some good food and see the beautiful city of Asheville (one of my faves!).

We get to be here all weekend...



I get to see this lady of mine (she's not really mine. although i would like to her to be. she is just my favorite...my Savannah.)



A and I met at this camp. I was volunteering on horses for a month in the summer of 2007 and he was an intern on the ropes course. We met and fell into like which blossomed into love.

Here is a picture of the month in which we met. I'm pretty sure a few days after this picture, he asked if we could begin a little relationship....



This picture is one of my favorites we have ever taken. It's just perfect and we were just beginning to super like each other. so sweet.

3. I GOT AN APARTMENT! Thank you for all of your prayers friends. I am so excited! I get to move in on Monday and of course will take many many pictures to share with my besties and the blog world. I just can't wait to sleep in my bed! 3 days and counting.

Have a good weekend my sweets. I will talk to y'all again when the weekend is over!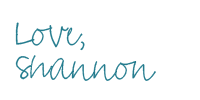 panera photo linked to owner