"let them eat cake" marie antoinette.

i really love anything to do with miss antoinette. i loved learning about her in european history. she was just so girly. and that's me. (minus the whole crazy woman who eventually gets beheaded...so not me)

when the move came out a few years back, i immediately wanted to see it. and i loved it. how could i not? it was like candy for my eyes. i think my favorite thing about the move was the costumes and the colors. it was so pretty. half the time, i find myself yearning to watch that movie again because my eyes dance across the screen while all the gorgeous pale colors make me swoon and my heart flutter.



i tell you all of this because a few months ago, i made my first etsy purchase. i had my eye on it for quite sometime. and knowing i was getting an apartment in the near future (which turned out to be way later than i expected. grrr. sorry...tangent) i knew it was the perfect time for a buy. framed in my kitchen? oh it will be. and it is in one of my favorite colors. mint green.



mine will be put into a frame where you can see the rough edges of the paper. and i am so excited to have place to hang it (hopefully really soon!)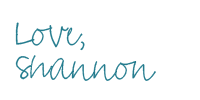 the etsy seller is blulima. go visit her. she has some great things (and a SALE coming up soon!)