so right in the middle of unpacking a few days ago, i got a little distracted. i unpacked a case of cd's that i have (a hunker of a case. like 100+ cd's stuffed in there.) So i thought right then would be the best time to go through and organize/get rid of tons of them

I went through and pulled out the ones i never listen to anymore (examples include Titanic Soundtrack, Will Smith, Spice Girls, Celine Dion, etc). I found a little hidden gem. I had no idea that I had the No Doubt "Tragic Kingdom" cd...that was a treat. I love them. Then I went through and pulled out all the blank cd's. I needed to go through these to see if they were keepers or not. This is where the fun began...

I found so many songs that brought back so many fun memories from middle school, high school and the beginning of college. Do y'all remember these songs/bands?

*BSB, N'Sync, Britney, Christina, 98 degrees (classics)
*Jewel "Who will save your soul?"
*Jagged Edge "Let's get married"
*Eve 6 "Here's to the night" (SUCH a good one)
*Destiny's Child "Bootylicious" (Also great)
*No Doubt "Spiderwebs"
*Mandy Moore "Candy"
*Ja Rule/J.Lo "I'm Real"
*Missy Elliott "Pass that dutch"

There are others that I will leave unmentioned. Some are just embarrassing or too inappropriate (what can I say? Sometimes I just need some rap music in my life.)

I had a great time jamming out in my new apartment to these gems. I also can't believe how many songs I knew word for word (slim shady anyone?) Now that's embarrassing.

I didn't get rid of these cd's yet. I need to make sure I have them on my computer. But in the end, I did get rid of 114 cd's. Can you believe that? So much money spent. All in the trash can. What else was I gonna do with them you know?

Anyway, it was a great project to take on. It brought back some great memories and I loved every second of it.

What songs do you love that bring back good memories from MS/HS? If I had to choose just one, I would have to say Britney (not embarrassed. I'm still a huge fan) Don't judge...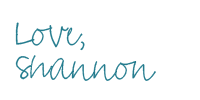 photo linked to owner