dear summer,

please don't go. i just adore you so much and i don't want to bid my adieu just yet. so many people love your cooler sister autumn. but not me. oh no. you have my whole heart and not even candy apples, cooler temperatures or halloween can change that.

you hold all of my favorite things. i love sipping sweet tea and drinking ice cold water to cool off from the heat. i love your hot temperatures and getting to wear sundresses everyday. i love summer vacations, longer days, and soaking up all of the sunshine that you give me. i love swimming outside, going out on the boat, swinging in a hammock and running through as many sprinklers as i can. i don't even mind the frizzy hair that you give me. you give me a pretty little tan that trumps frizzy hair anyday.

i beg you. please stay here. tell your sister to come late this year. and tell winter she can stay away for as long as she wants. i am not ready to say goodbye. because i know you will take a little (or big) piece of my heart with you.

keep your hot sunshine coming.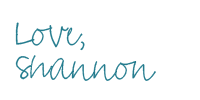 photo linked to owner.