i love the look of kitchens with extra seating {as
bar stools
}. i think it is so practical if you have a big family and even more practical if you have kiddos. and these pictures just make it look so perfect. so fitting. i would like to prop there and pick out recipes for the week and make grocery shopping lists. i know...that sounds very mom-ish of me. but i would totally do it.
that first kitchen is my favorite. but i really do enjoy each of these pictures. someday, i will get to put pretty barstools in my kitchen. someday...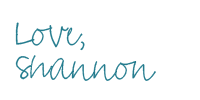 pictures above credited to domino and apartment therapy.