last week my sister was on her spring break. she decided to spend the whole break with me down here in SC. it was beyond wonderful. i love her so much and it was so great to spend some quality time with her. A and morgan get along so well. they really love each other, which makes me so blessed. they are becoming such good friends.
on monday, we celebrated A's bday. morgan made cupcakes and decorated my apartment while i was at work. we made games to play and wrapped his presents. it was awesome and hilarious. morgan is one of the funniest people ever and when she "hosted" the games we made up, we almost peed our pants it was so funny.
we took no pictures the whole week. not one. we are so lame. i hate doing that. i guess because i have an old camera that i don't like using it. i hope someday to get a fancier one. then i think i would be inspired to take a lot more pictures. (tangent now done).
i will, however, share pictures of me and morg over the last year.
i am so blessed with my sister. i couldn't have asked for a better week. we loved every bit of hanging out. we ate out (a lot), watched basketball, and played games. anyone ever heard of this one?
A bought it at barnes and noble one night. we played a bunch. and morgan beat us every time. beginners luck or she is a rockstar. can't decide.
thanks sister for driving 7 hours to come visit me. i couldn't have asked for a better week. tears were shed when you left. come back soon will you?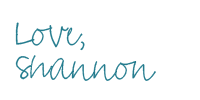 my sister has a blog about her life in college. check it out {
here
}