i am not a coffee drinker really. i am definitely a tea person. oh my goodness i love me some tea. hot or cold...i will probably gulp it down pretty quickly.
there really is nothing more satisfying than waking up on crisp fall mornings, throwing on a soft robe and making yourself a cup of warm tea. that sounds just perfect huh?
i wanted to share one of my favorite teas with y'all. It is called PG Tips. When i babysat back in Kentucky (oh how i miss that), there was a sweet lady who came to pick up her kids when i picked up the ones i babysat. She was so sweet. Her husband was from australia and she told me about this tea. It is a little hard to find. You can get it at world market (sorry to tease you kentucky friends). i have also found it at meijer. it is so delicious. especially with a little bit of sugar/drop of milk thrown in.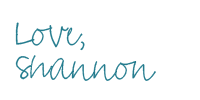 first photo linked.