so my sweets...i was on top of everything enough this week to make a "lovely friday" post before i left. so here it is....

up this week would be clutter. but not that kind of clutter. i am talking about wall clutter. i love the look of lots of frames (be them the same kind or completely random) placed together on a wall. i love it and i can't wait to have a staircase or hallway that i am able to do this to. eventually, i plan to dedicate a good chunk of apartment wall to this little project. (the next owners are definitely gonna wonder why there are so many holes in the wall). of course, pictures will be posted in the future. this isn't on my radar for awhile.

i am loving these looks...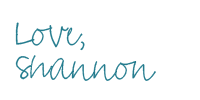 photos from pottery barn, IDIY and google images.