happy thanksgiving day my sweets.

i hope y'all are having a blessed day spending it eating good food and surrounding yourself with loved ones. make sure to take some time to reflect on all the blessings that the Lord has placed in your life.

some things that i am thankful for...
*being called a daughter of a graceful, merciful and loving Lord.
*my wonderful and supportive family that i love with all my heart.
*my dear friends that are some of the most encouraging, gracious and loving women a girl could have.
*blogging and making sweet little blog friends.

just some of the things that the Lord has blessed me with and some of the things that i am endlessly thankful for in my life.

"Give thanks to the LORD, call on his name; make known among the nations what he has done." ~1 chronicles 16:8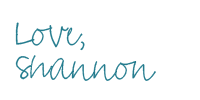 photo from martha stewart.